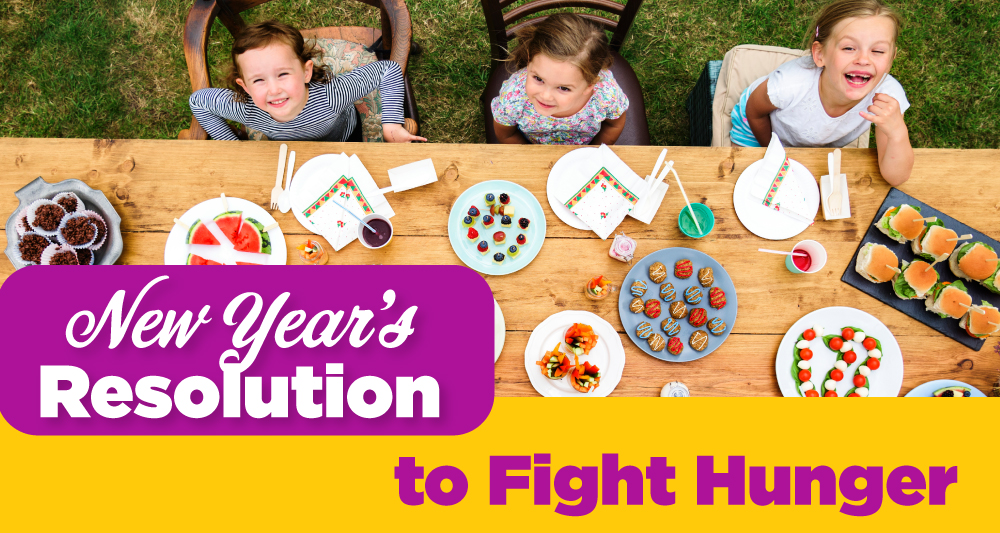 The year is coming to an end. Soon 2022 will be in the rearview mirror and 2023 will be stretched out ahead of us. You may have already considered possible resolutions or you might be looking for some New Year's resolution ideas. We have compiled a few ideas to help you better yourself by giving back to your community and joining the fight to end childhood hunger.
Resolve to Donate
One great New Year's resolution idea is to resolve to donate on a regular basis. There are many great charities and nonprofits out there that could use your financial support. This is a resolution that takes very little time to accomplish. Just set aside five minutes once a month, and you're done.
Donating to organizations like the One Initiative is one way to give back to your community and fight childhood hunger in the process. The One Initiative partners with local food banks to benefit kids in need, so you know your donation is going to help those struggling with food insecurity in your neighborhood.
Resolve to Volunteer
Another great New Year's resolution idea is to volunteer more often. Making volunteering part of your routine can help you feel more connected to your community, reduce stress, and even be a confidence boost. Food banks often need extra hands to help organize, deliver, and pack donations. Volunteering at your local food bank can make a huge difference for those struggling with food insecurity.
Resolve to Raise Awareness
There is more to do than just donating and volunteering to fight childhood hunger. You can resolve to raise awareness about children struggling with food insecurity and what others can do to help. Become an advocate for those who can't advocate for themselves.
Others may be wondering what happens when they donate to a food bank, how best to support their local food banks, or how to make the most out of their donations. You can help guide them on topics like these and more. Raising awareness can help create a chain reaction of others getting involved in the fight against childhood hunger.
Shake some bad habits and start some good ones in 2023. Commit to the fight against childhood hunger. These New Year's resolution ideas can provide benefits both to you and your local community. As the year begins look ahead to what you can do to give back and help children in need.