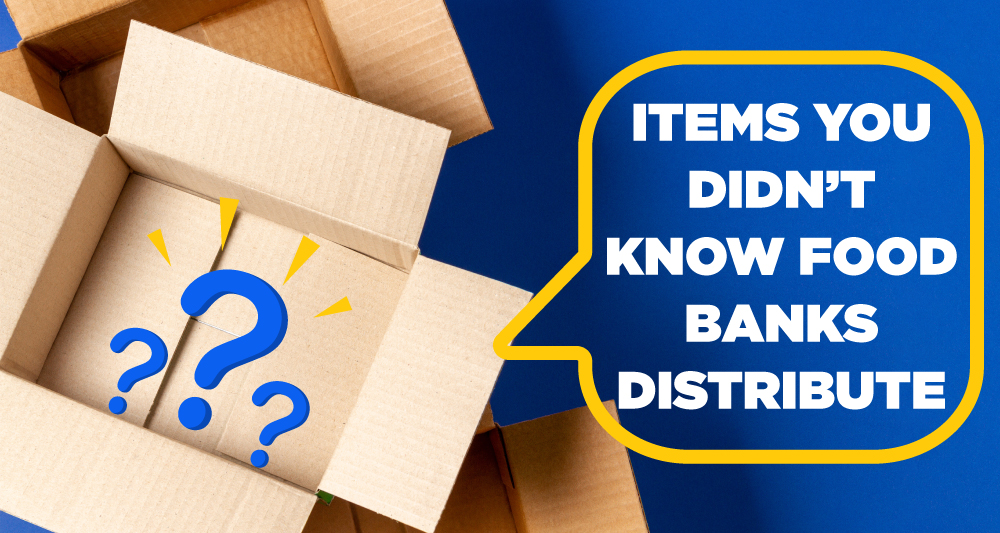 When you think of food banks, you often think of the food they distribute. Rice, canned goods, and other dry food probably come to mind. Food banks need more than just these staple items and often don't receive donations that reflect this product diversity. Here are our top three items you probably didn't know that food banks distribute.
Baby Products
Food banks distribute items like diapers, baby wipes, and baby food in addition to regular pantry essentials. These items are essential for parents struggling to put food on the table; going without them can be detrimental to their child's health. Diapers especially can be expensive, and getting them from a food bank can provide much-needed relief to parents. However, food banks don't often receive donations of this type, so there is not an abundance of baby products available to struggling families.
Soaps and Detergent
When struggling with food insecurity buying household cleaners drops in priority on the shopping list. Food banks can help those struggling to make ends meet by providing dish soap and laundry detergent. A clean house and clothes can make all the difference to children and adults struggling with hunger. Clean clothes can increase confidence and keep children engaged in school, and a clean home environment can help with focus and with overall happiness and contentment.
Pet Products
Food banks distribute pet products in addition to food. Families that find themselves in a tough spot may not have the resources to afford food for their furry friends. In that difficult situation food banks are able to offer much needed relief and support for four legged companions. Pet food often doesn't come to mind when pulling together donations for food banks but it is deeply appreciated when contributed.
While you may not have known that food banks distribute these items, they are vital to those seeking assistance from food banks. Consider donating these lesser-known items that food banks need but do not receive as often as other goods. Knowing what food banks distribute can help you better understand what items can be collected on their behalf and allow you to make the most out of your donation the next time you give to a food bank.