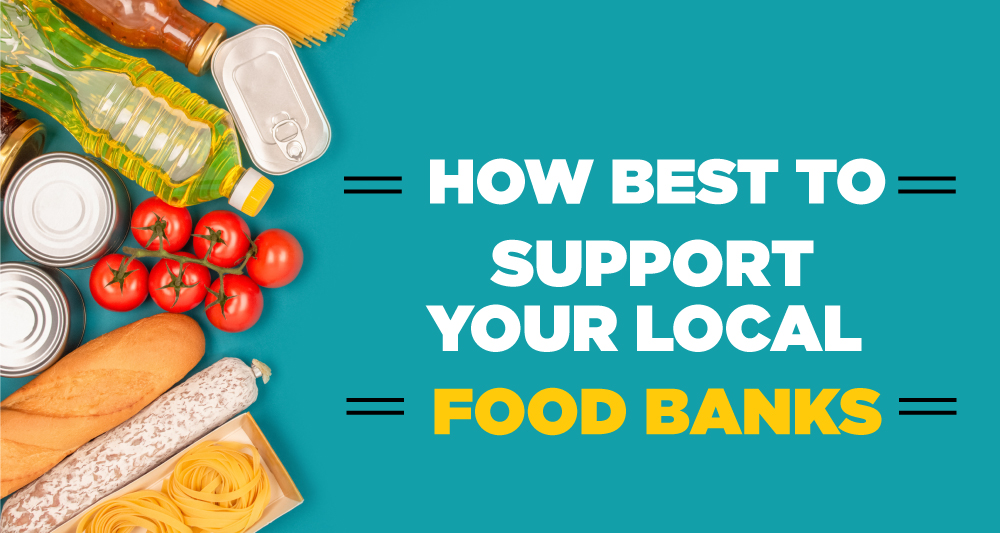 As the holiday season approaches you may have donations and food drives on your mind. Your local food banks need donations of all kinds to serve the food insecure population in your community. If you are in search of ways to support your local food banks here are three of the best ways to help.
Donate
This may seem like an obvious way to support your local food banks but there are a variety of things to keep in mind when donating.
It is important to be aware of what your food bank accepts and needs. You may want to call your food bank and ask if there are items they are specifically in need of. Many people donate pasta or canned food. However, your food bank may be short on items like spices or dry goods like rice. If you need any additional ideas this article from Feeding America has some tips for what to donate.
It is also possible to make a monetary donation to a food bank. They can use these donations to purchase goods that have not been donated or that they need more of. Donations like these can also help the food bank pay for the cost of the building and other base expenses.
If you are unable to donate food or money, or you want to go the extra mile, you can also make donations of your time.
Volunteer
The chance to volunteer at a food bank is rewarding and available to all. Food banks always need help with delivering donations, organizing shelves, and so much more. Spending a few hours lending a hand can really make a difference in the ability of the food bank to serve your local community.
If you have a car or a special skill you may be able to help out in additional ways based on the situation of the food bank. Help with bookkeeping, moving food to different locations, or with other clerical tasks may be needed and the food bank will appreciate your ability to fulfill this need.
Encourage Others
Bring your friends and family with you and get them involved in supporting your local food bank. The more the merrier when it comes to volunteering and collecting donations. Make your support of your food bank a social thing.
You could have a food donation party or even just encourage those you know to bring their own donations to the food bank. Whatever you choose to do involving more people in your support will greatly increase the impact you have on your local food bank.
Any support you are able to give to your local food banks will be greatly appreciated. Although they may be top of mind as we approach the holiday season, food banks need volunteers and support all throughout the year. It is always a good time to do what you can to help out those in your community.
###
The One Initiative unites C.R England and England Logistics in the fight to end childhood hunger. Learn more about work of the One Initiative at oneagainstchildhoodhunger.com.