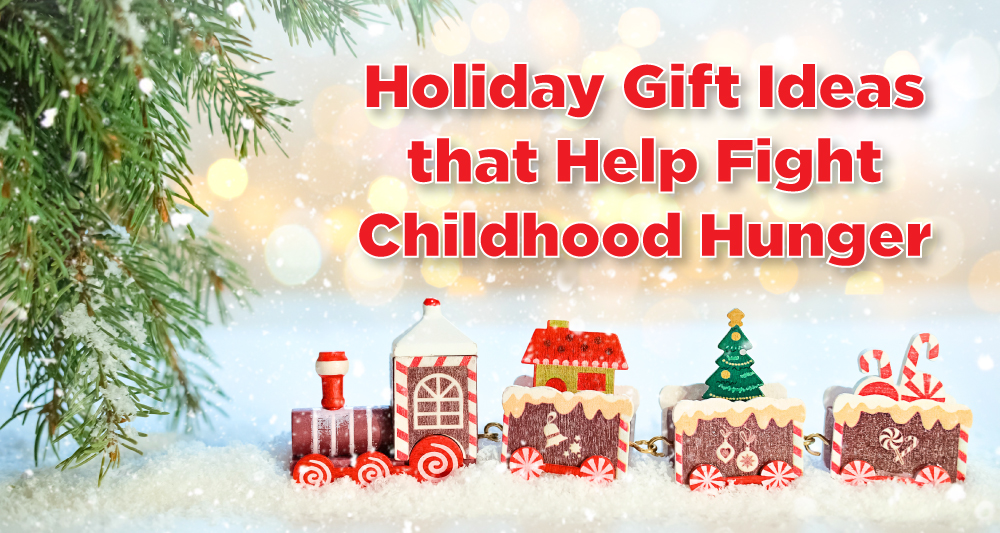 During the holiday season, you have a lot on your mind. From finding the perfect gift to planning the menu for your holiday gatherings, your plate is full. This is also the time of year when most people make charitable donations. Creative holiday gift ideas can help you knock out both at once and make an even more meaningful present for someone special.
Make a Donation in their Name
Donating to organizations like the One Initiative is a great creative holiday gift idea. The One Initiative helps to provide meals to kids across the country. This is a great way to give a gift that gives back to your community and helps children in need. Giving in the name of your gift recipient is a creative way to put good into the world on their behalf and give a unique gift.
Pampered Chef
This is a creative holiday gift idea for the baker in your life. Not only can you make tasty treats, but Pampered Chef will donate to Feeding America. For each Brownie Set purchased now through February 28, 2023, a $1 donation will be made. What a sweet way to fight child hunger.
Are you looking for some cute tote bags? How about a napkin set? Feed has tons of accessories that, when purchased, provide school meals for children worldwide. Each item has a number of meals next to it, so you can see how many meals your purchase donates. This creative holiday gift idea benefits children by providing lunches at school. Check out this blog to learn more about how hunger impacts childhood education.
Amazon Smile
Make donations as you finish up your holiday shopping. This creative way to donate goes perfectly with the rest of your creative holiday gift ideas. All you have to do is sign in at smile.amazon.com and choose a charity to donate to. That's it! Now when you make a purchase, Amazon will donate a portion of what you spent to the charity you choose.
There are lots of ways to make a difference this holiday season. These creative holiday gift ideas are great to help fight childhood hunger and get your shopping done at the same time. Give the gift of giving to those in need to your friends and family.