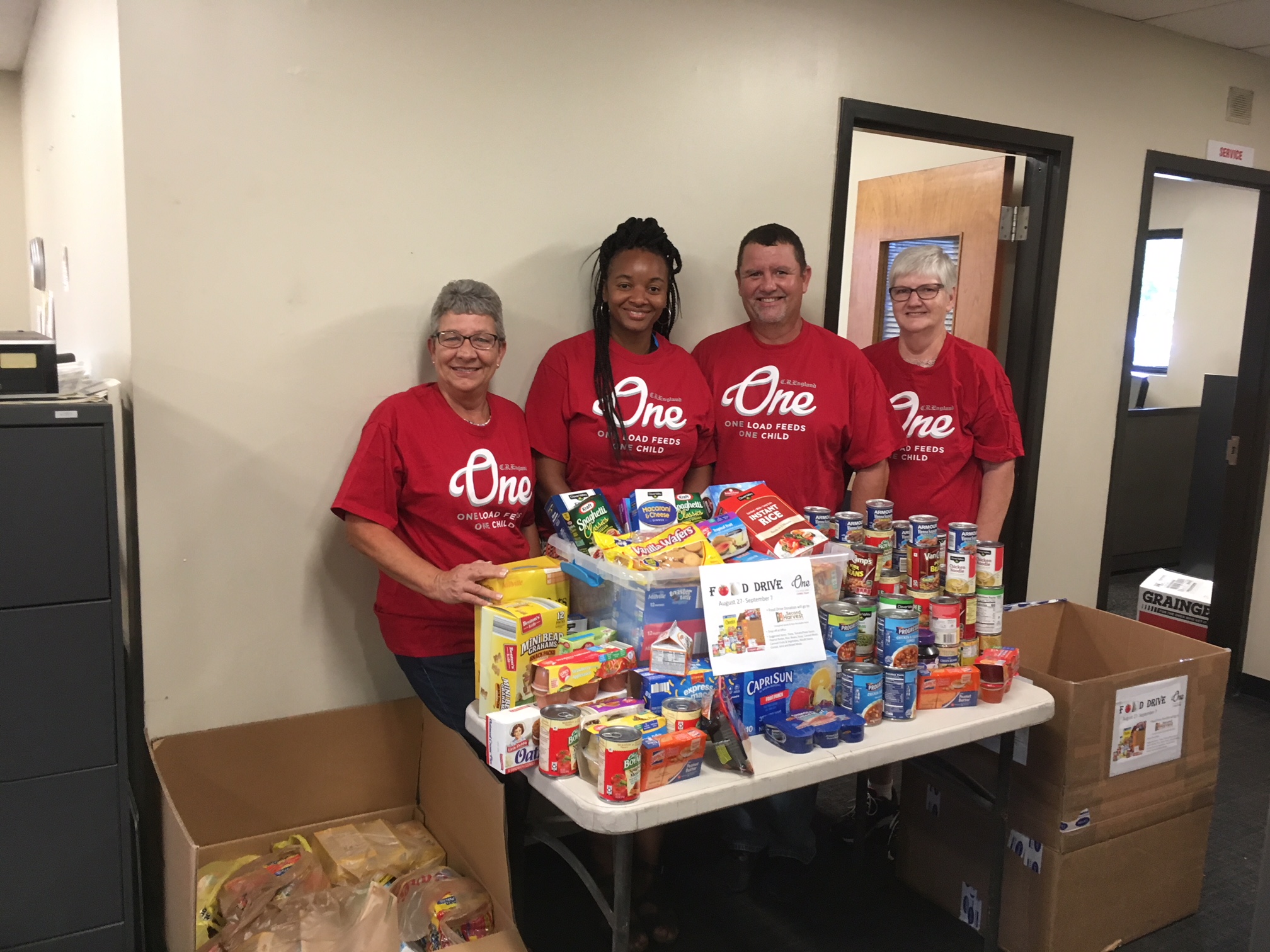 The family-owned companies C.R. England and England Logistics have always made giving back a priority in their business operations. At the end of 2016, executive leadership reviewed their charitable donations and decided to narrow their focus to create a greater impact. Since the entities' primary focus is delivering food and goods across the nation, and with their long-standing relationships with food banks, it was clear that fighting hunger would be something they could make a great community impact on.
With the high statistic of 13 million children living in America without consistent or adequate food, the two companies decided to direct 100% of their charitable contributions to fight childhood hunger. They spent 2017 directing their contributions to food banks and building out the One Initiative.
Beginning in January 2018, the One Initiative was launched. C.R. England and England Logistics worked together to create the goal of feeding one million hungry children by the end of the year, so both teams hit the ground running. Each time C.R. England delivered a load in 2018, one child was fed, and they have projected to move 775,000 loads by the end of the year.  England Logistics has a variety of service offerings and with each completed transaction, meals are donated to hungry children. But the companies' efforts didn't stop there. Achieving a goal this big takes teamwork. Employees from both companies donated their time at local food banks as well as participated in food drives and monetary donations.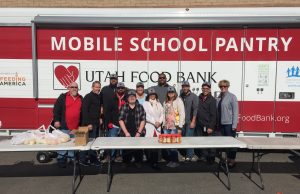 England Logistics had several volunteer opportunities that were scheduled at food bank locations, each one overfilling due to popular demand. The One Initiative became a family effort as employees often enlisted family members to donate their time and sort food donations, serve at local schools and deliver care packages. England Logistics team members also rallied around internal food drives.
C.R. England took on some friendly competition with a local company in Utah this summer to see who could donate the most pounds of food during a food drive for the Utah Food Bank. The local competition set out with a goal of 9,700 lbs., but upped the ante to 48,000 lbs. Our 500 employees took on the challenge by raising 68,000 pounds of food, knocking the opponents goal out of the park.
These concerted efforts brought us to where we are today, 1,000,000 meals donated. As of October 20th, 2018, we reached our goal more than two months early. This early achievement was made possible by our employees' involvement and dedication.
Helen Keller said it well, "Alone we can do so little; together we can do so much."
We are proud of our team members, drivers and customers that have made this possible and we look forward to continuing our fight in childhood hunger.