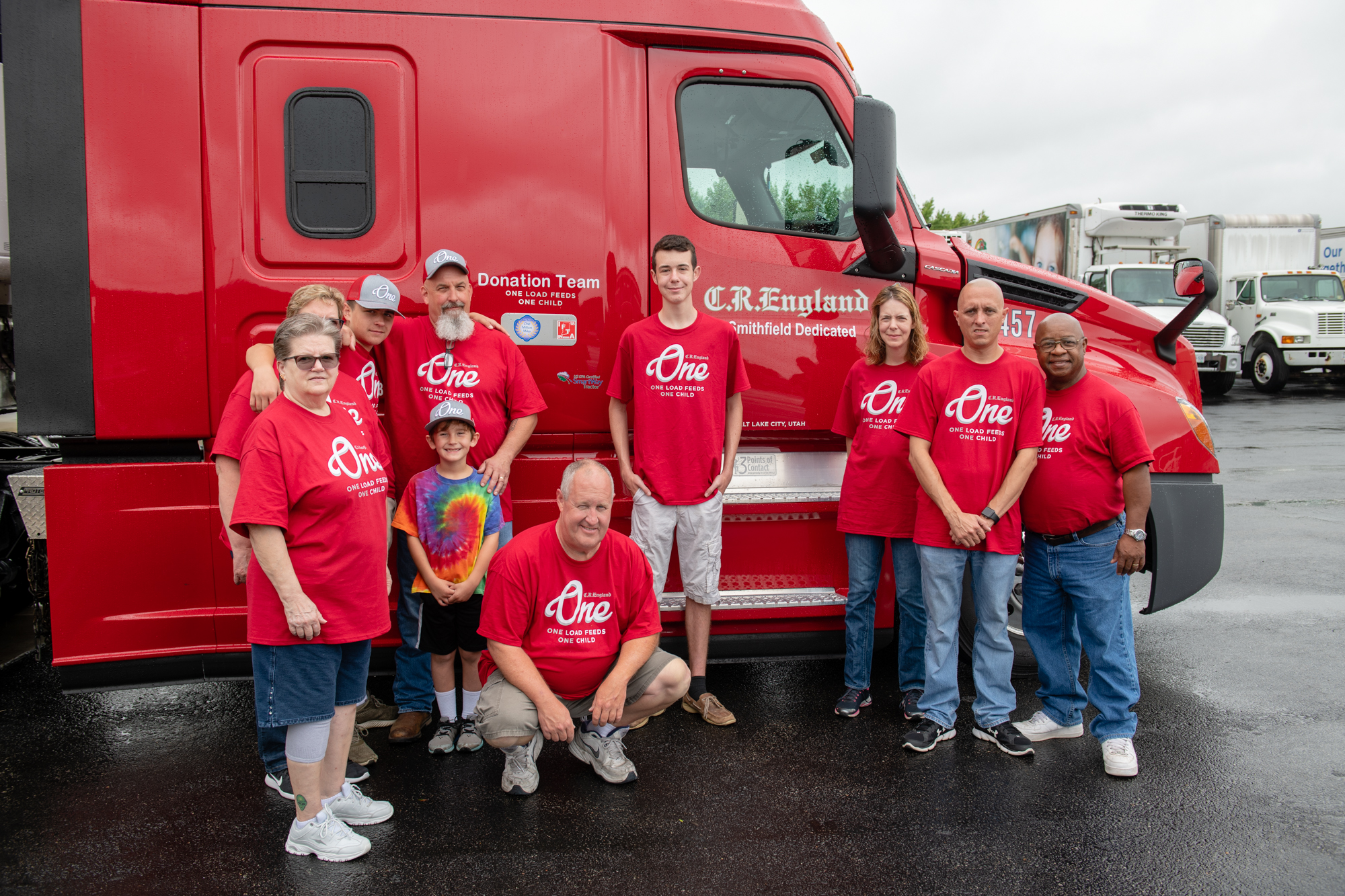 To help the millions of children that battle hunger, it's going to take a nationwide effort. Fortunately, there are individuals around the country that are working alongside the One Initiative to fight childhood hunger. The most recent example is a C.R. England Cares Team that joined forces with a valued customer, Smithfield Foods, to serve at the Virginia Peninsula Foodbank.
The idea began when C.R. England and Smithfield Foods recognized their joint dedication to serving those in need. In alignment with their Helping Hungry Homes program and to assist the One Initiative, Smithfield Foods kindly donated a truckload of protein including ham, sausage and lunchmeat to the Virginia Peninsula Foodbank. One of C.R. England's drivers even had the opportunity to deliver the shipment. This load weighed between 38,000 and 48,000 lbs. and went directly towards programs that serve children in need of food.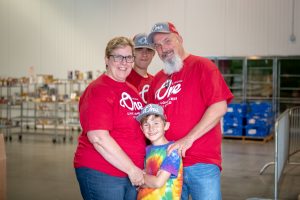 C.R. England's Care Team then took this service another step forward by spending a morning at the foodbank. The Care Team and their family members worked together filling bags of canned goods. These bags are donated to children at local schools each Friday. Each bag contains five servings, meant to provide each child with enough food for the weekend. Through the team's hard work, they were able to organize 500 bags of food.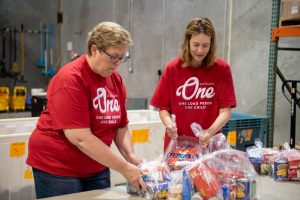 This volunteer effort not only helped children battling hunger, it also left a lasting impact on the volunteers. Heather, a volunteer on the C.R. England Cares Team, noticed a chalkboard during the project that inspired her. "We see silly commercials about how our attitudes change when we're hungry and it can all be fixed with a candy bar," shared Heather. "The reality is that hunger does hinder learning. It prevents children from being successful in school and life, and knowing that we're able to help them is important."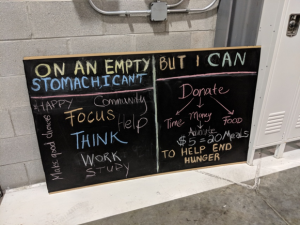 This is what the One Initiative is all about: providing children with the resources they need to achieve their goals and have a successful future. Our goal to feed one million hungry children in 2018 is just one step in the fight against childhood hunger. As we continuously work together to fight childhood hunger, there is no doubt that we can change lives.