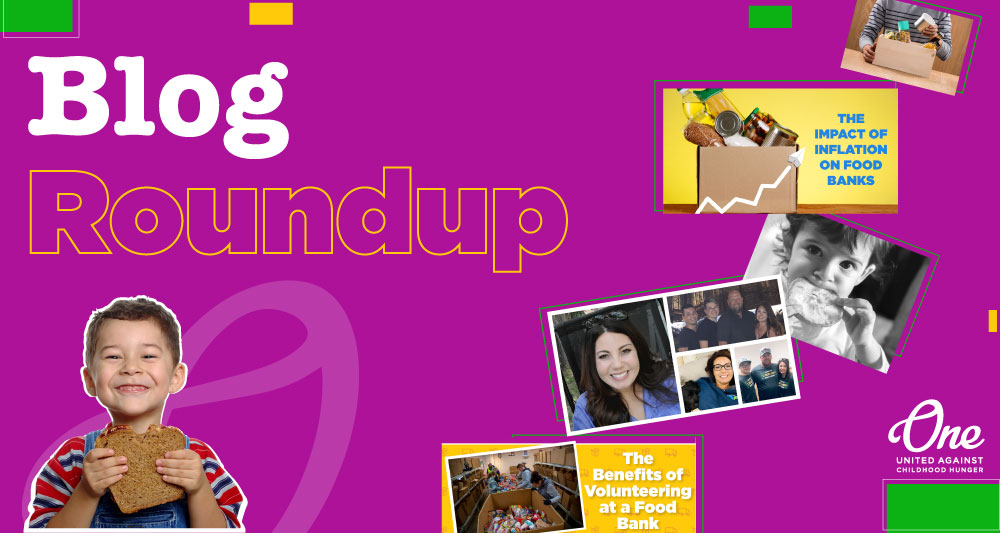 Supporting food banks is one of many ways to fight childhood hunger. In this blog roundup, you can learn more about the history of food banks and how you can help them fight hunger. The blog roundup also includes the benefits of service, a look into the life of a volunteer, and the detrimental impact of childhood hunger.
Supporting food banks and serving those that battle hunger often go hand in hand. The One Initiative works with partner food banks to donate meals to fight childhood hunger across the country. Take a look at this blog to learn more about the history of food banks in the United States.
Although you have many responsibilities to manage in your busy schedule, making time to volunteer at a food bank has many benefits. Taking some time out of your day to do some good will not only help others in need but can also help you. Check out this blog to see how volunteering at a food bank can benefit you.
As inflation increases, so does the pressure on food banks. We all feel the impact of food prices increasing and inflation can make a huge difference in food security for thousands of families. The strain on food banks increases as the price of food goes up, which makes it more difficult to get food to those who need it. Take a look at this blog to learn more about the effects of inflation and what you can do to help.
Lisa has been volunteering with the One Initiative for 10 years. Her dedication to giving back and instilling the importance of service in her children is admirable. She enjoys seeing the joy in others when making food deliveries and encourages others to join her. Learn more about Lisa in this team member spotlight!
For millions of children and their parents, food insecurity is a very real problem. The effects of hunger on children can be severe and especially since they need proper nutrition most as they are growing. Learn more about the detrimental effects of hunger and what can be done to prevent them in this blog.
The One Initiative unites C.R England and England Logistics in the fight to end childhood hunger. Learn more about work of the One Initiative at oneagainstchildhoodhunger.com.