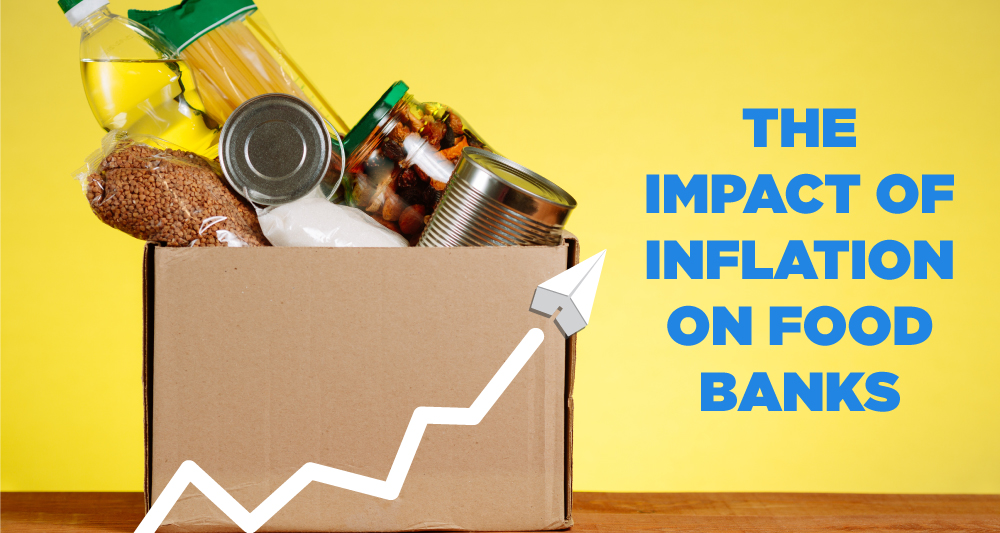 As inflation increases, so does the pressure on food banks.
That may not be the first thing that comes to mind when considering inflation's impact. However, the rise in prices influences everything, including food banks.
Between February 2021 and February 2022, consumer prices for food went up 7.9%. This can make a huge difference in food security for thousands of families across the country.
Here are 3 impacts of inflation on food banks that make operation more difficult in times like these.
Increase in Demand
Those hurt the most by inflation are lower-income families and those that rely on resources like food pantries. This can put a strain on food banks as more people turn to them, and the increase in demand can limit the number of people they are able to serve as a result. One Phoenix food bank even saw a 78% increase in the number of families being served.
Strain on Donations
Inflation can impact the quantity of food donated to a food bank and other types of donations. Community donations will likely have less food per donation, and there may be fewer total donations overall due to the increased price of food. Feeding America also predicts a 20% decrease in donations from manufacturers and a 45% decrease from the federal government.
Increase in Cost of Operations
The cost of keeping a food bank open will also increase as inflation goes up. In addition to decreasing food donations, monetary donations that help keep food banks operational will not go as far as before. Building space, gas for transporting donations, and energy bills to keep food cold are all expenses that food banks need to be concerned about as inflation goes up.
What Can Help?
The One Initiative is a program that seeks to help donate meals to hungry children. Donations like these are now more vital than ever to ensuring food banks can help those that need it the most. Whenever C.R. England successfully delivers a load or England Logistics completes a business transaction, a donation is made toward a meal for a hungry child through the initiative.
Donations can also be made directly to the One Initiative that go straight to our local food bank partners.
Donations can be made at: https://fundraise.givesmart.com/f/1sgn/n?vid=taanx.