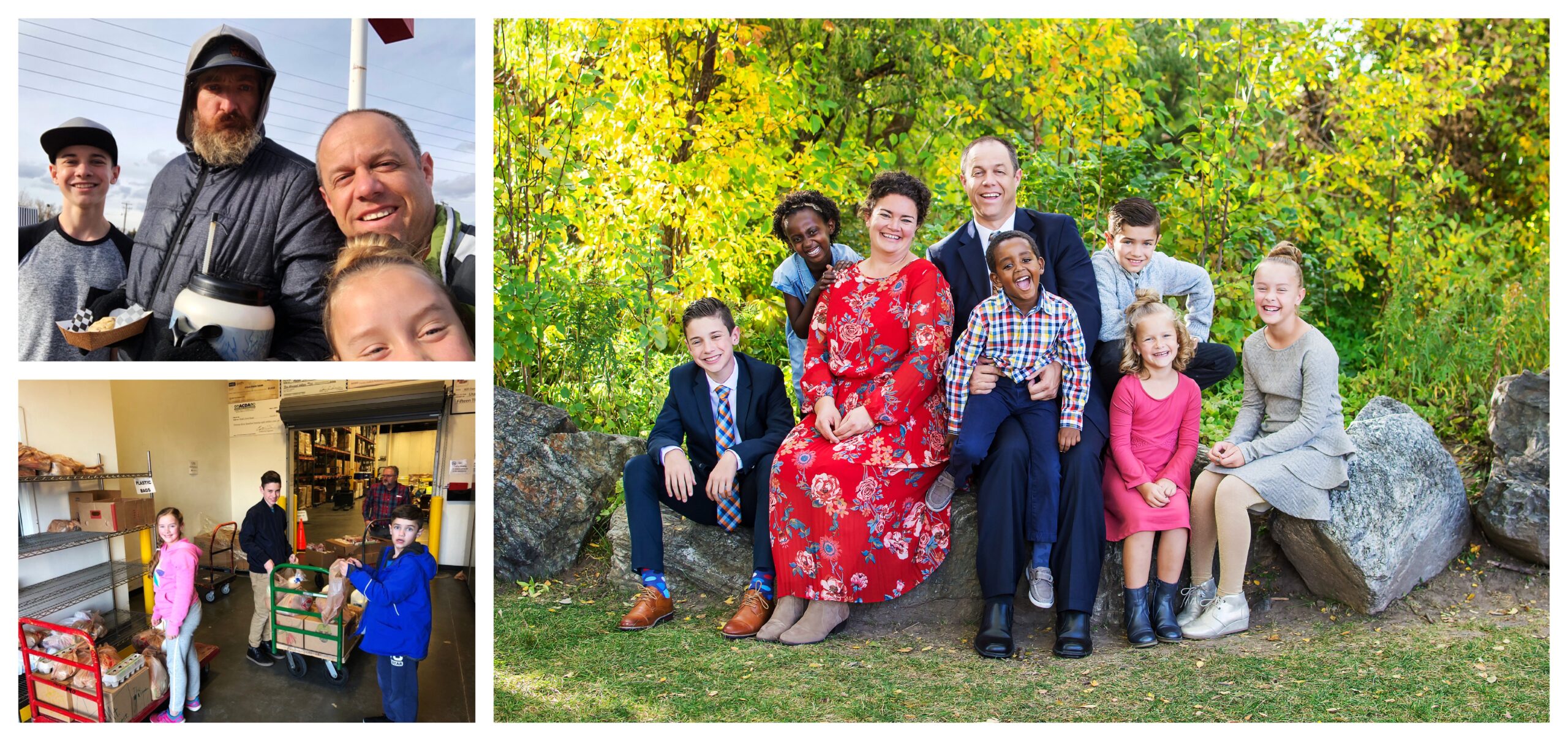 When discussing service and humanitarian work, 'inconvenient' may seem like a dismal descriptor. But, the inconvenience of service is a powerful idea: When sacrifices are made on behalf of others, we are putting the good of the world first.
 
Elias is an advocate for this variety of service, and as such, his impact continues change the world one meal at a time.
—
Caden: Elias, the reason that we're here is because you've been an awesome example of volunteering and giving of your time to the One initiative. For someone that has invested this much time and effort to the organization, I need to ask: Why do you choose to volunteer with the One Initiative? What's your motivation?
Elias: I'm glad you asked that question. When you say I volunteered, really, it's my entire family. We've done various One initiative, volunteer opportunities together.
We try to give back and make the community a better place.
We participated in a school distribution of meals where we would hand-out weekend meal-packages recently, and for the last 10 years we've signed-up to deliver food to individuals in the Salt Lake County.
That's probably one of the more significant opportunities we've had as a family and benefited from. I think we try to follow the mantra of,
"Where much is given much is expected."
Caden: Love that. I think seeing the action of actually contributing back to the community in accordance with how much we've been given is a powerful principle. Those actions are an expression of our empathy.
I want to ask you another question. This is actually my favorite question that we have available here, because I think it speaks more to your experience and what service has done for you.
When we volunteer, we help people, but oftentimes, more profoundly, we're the ones that are being assisted.
So how has the experience of volunteering impacted your family and your overall sphere?
Elias: I think it has helped from a general perspective of wanting to be better and wanting to grow personally. As a family, we want to try to make a difference in a way that really resonates with us to help others. We want to make a difference in somebody's life.
With these food box deliveries, we'll be given a couple names and addresses. As a family, we go into the food bank, we fill the orders, we put them in the van, we load them up, and go to wherever we're asked to go.
Each experience is unique, and each individual is unique. To be able to have that opportunity for my kids and I, to experience that and to feel of that need and to see that need, gives us a greater appreciation for what we have and helps us feel less entitled. One thing my wife taught me is the difference between not having time and not making time.
You know, I think we've all used the excuse, 'Oh, I didn't have time', but I don't know if that's necessarily true always.
I think it has more to do with that time wasn't made.
So, if we would make time to give back, I think it would have a profound impact on our community and culture in general.
Caden: You've got a very wise partner. I absolutely love your comments about time. At England Logistics, we talk all the time about the importance of priorities, and that value is so not restricted to our professional life. We need to always be prioritizing.
Final question here. What has been your most memorable experience from volunteering? Tell me about an experience that stuck with you.
Elias: I can reflect back on a time when we were able to deliver some food boxes around the holidays. We always try to sign up for one that's in November or December. Though there's always a need, it seems like there is an even greater need during that time.
I recall one experience where we were running behind. Service is rarely convenient, and I had to drive home, pick up the family, then drive back to Salt Lake. The weather wasn't ideal either: It was so snowy. It would have been so easy to call if off and say, "I can't do it this time. I've got too many things going on." But we stuck with it. We persevered and because of the weather, we were given an additional name.
I know that, particularly that night, we were able to make a difference with some individuals that would have had much less to eat, and I was grateful for the opportunity. Despite the snow, despite us being late, and despite us not being in a convenient situation, we were able to still go to these people's homes.
I like to have each of my kids carrying some items. We come, and there's 6, 7, 8 of us, and they're knocking at the door just so excited to see them. I think that oftentimes takes them by surprise and it brightens their day.
Caden: That's wonderful. There's a correlation between how memorable the event is and the difficulty, but often also the impact.
Elias: Definitely.