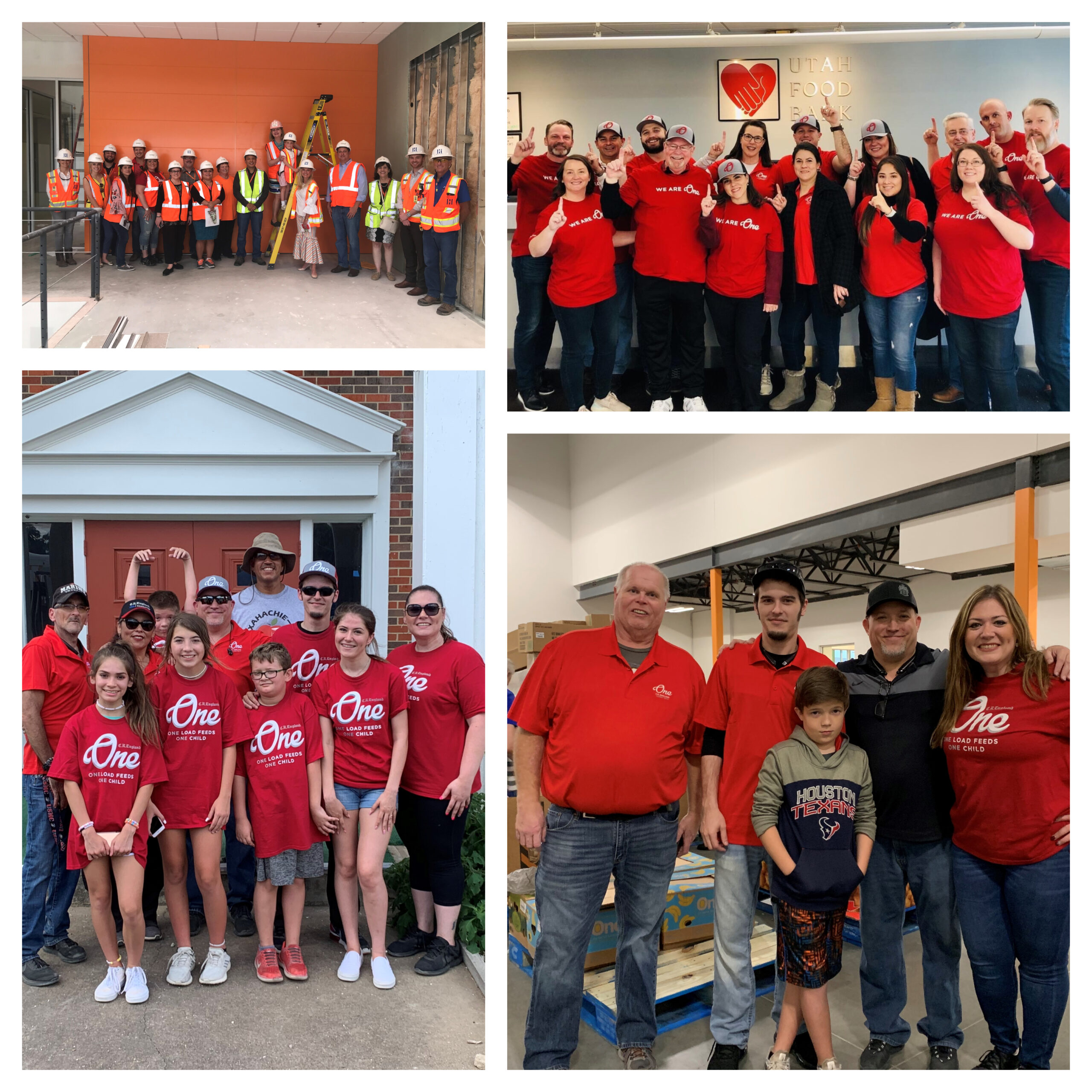 Our team is comprised of compassionate people with a hunger to help. Get to know one such hero, Melanie, in the interview below. 
WHAT WAS YOUR FIRST INTERACTION WITH THE ONE INITIATIVE? – One of the first events we held at our office location for the One Initiative was a tour of the new North Texas Food Bank prior to opening in fall of 2018.  We walked away in awe of all of the new ways this new facility would help our local communities.  This tour really opened our eyes to the needs that are right here in our own communities of the Dallas-Fort Worth area.  One in five in our area is food insecure.  It sparked a passion in our hearts and really fired us up for making time for the One Initiative. It pushed us to get creative in planning of events that would be most impactful in our area.
FAVORITE MEMORY? – I've had a few favorite memories from our One Initiative events.  Our most notable event was our bake sale held in spring of 2019 at one of our driving schools, raising just over $500.  We got to help ensure our drivers and students were well fed, with the help and support from our staff and customers, with all proceeds going to help the One Initiative and North Texas Food Bank.  Our team has really found a love for helping with the Mobile Pantry Events.  We get to visit different parts of the Metroplex, help bag and handout produce and milk to those in our community in need, while offering up smiles, hugs and encouragement.
WHAT ARE YOUR PERSONAL GOALS? – My goal as being a local One Initiative chair and leader in North Texas is to continue to help spread awareness in our area, to encourage our teammates to get involved, and personally continue with a weekly payroll deduction to support and give back.
ADVICE? – I feel so honored to work for a company that recognized this massive need and is actively finding ways to support and give back.  For the team here in North Texas, it's become a family event that we all look forward to, with many of us having our children work alongside us in support of the One Initiative.  We do not have to go far to find ways and opportunities to help others.  It's been incredibly important to me to be involved with my community, but even more important for me to actively teach my children the value of volunteering and the passion for helping others.