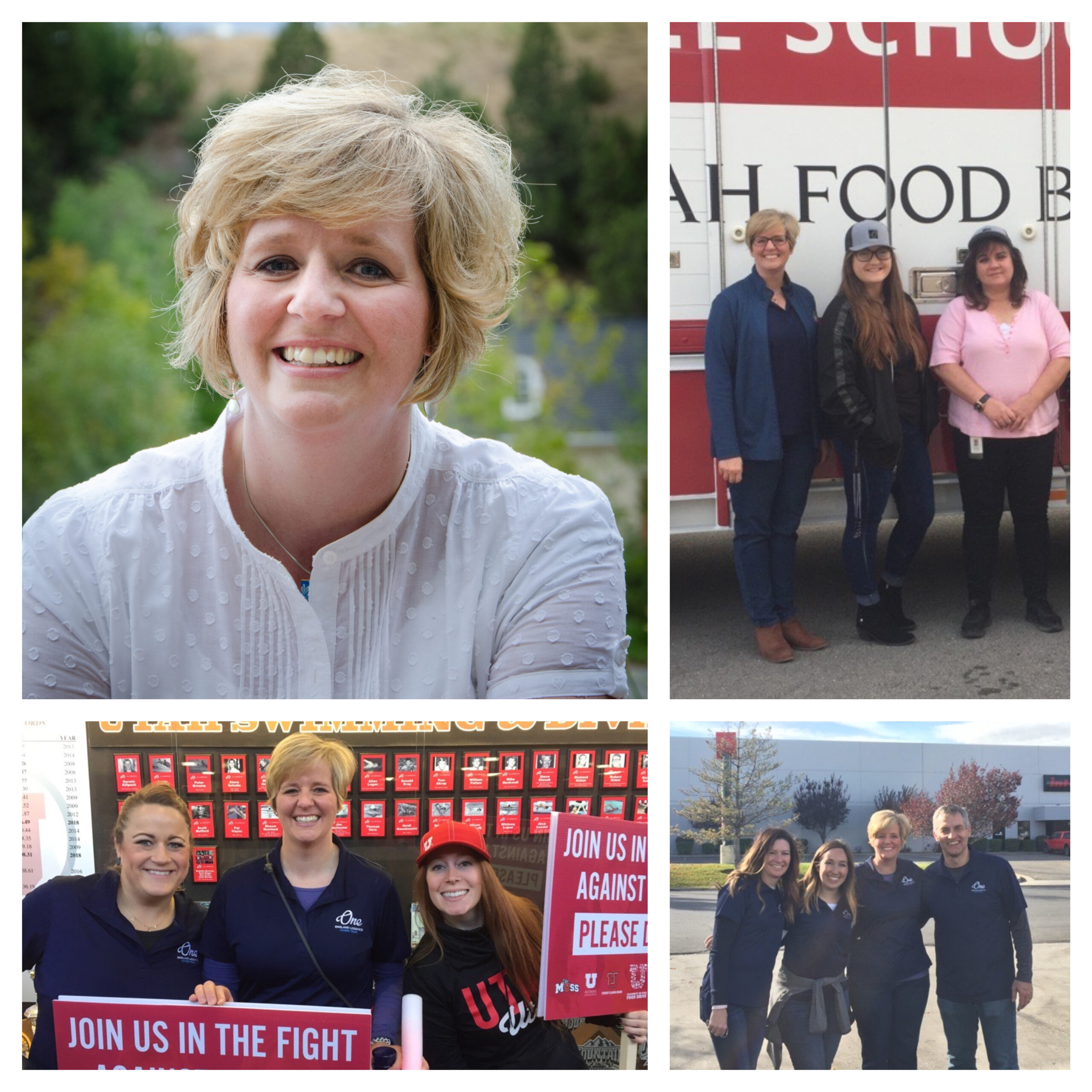 As one of the One Initiative's top-contributors, Chelsea is renowned around the organization for her tireless work ethic, and her zeal for all the Initiative strives to be. Having acted as leader for the England Logistics, SLC Cares team, a committee devoted to the success of the One Initiative, Chelsea has played a foundational role in an organization that has touched millions of lives.
Chelsea can recall times of her life when volunteering and service was a regular element in her daily routine. She reminisces on the unique joy and fulfillment that serving brings, and she now reports how, "…neat it is to feel that fulfillment again…" through the One Initiative.
Favorite Memory
Chelsea happily recalls several memories associated with the One Initiative, but she particularly loves when children peek in the bags of food after they've been delivered.
"Sometimes there is a surprise—like a box of donuts or yogurt—and their eyes light up! They just get so excited."
This visceral moment of happiness, so quaintly found in such a small package, is a treasure that Chelsea cherishes as part of her experience with the One Initiative.
Personal Goals
Chelsea strives to act as a carrier for the spirit of the One Initiative wherever she can. She remarks, "My way of helping is a little different. If I can bring a little fun or bring a little energy or camaraderie, and have some fun along the way too, I love that!"
Even if it's just repping the One Initiative shirt, Chelsea understands the importance of making a difference, whatever the magnitude. Her devotion to the One Initiative is a legacy of small acts, but one that has ultimately culminated to something far grander.
Advice
Chelsea stands by, "Never underestimate the power of One." With 'small and simple things bring about great things' as her mantra, Chelsea continues to make an impact in the lives of millions of children, and all those that she continues to work with.