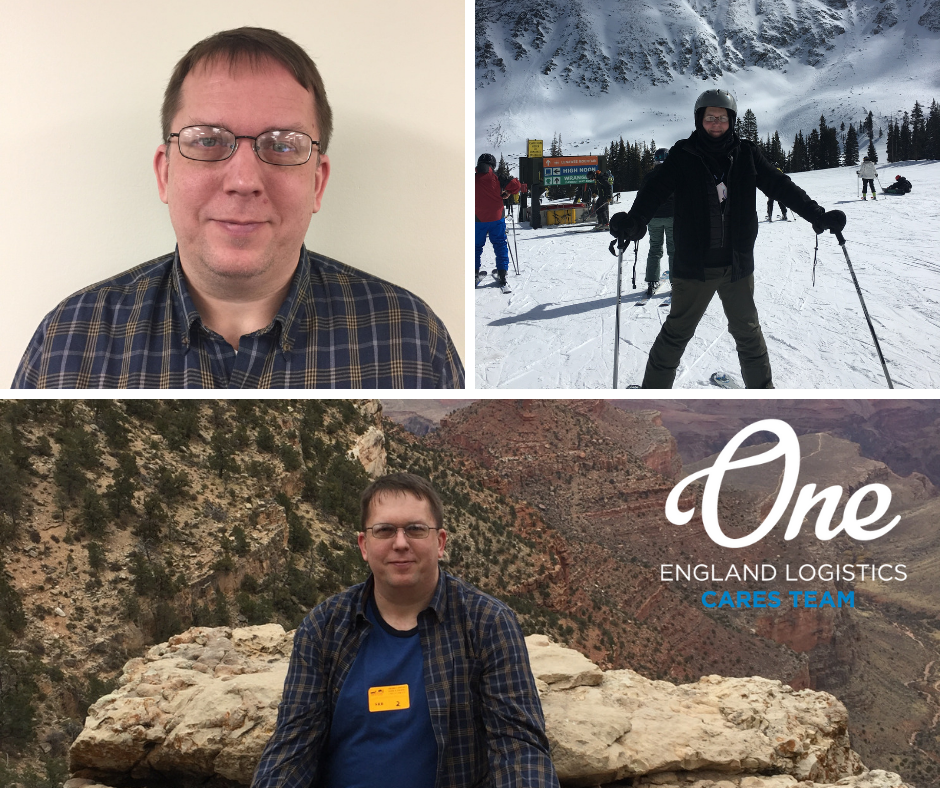 William, Senior IT Manager from Southfield, Michigan is our spotlight Cares Team volunteer this month. His heavy involvement with planning and purchasing items during their CANstruction contest was pivotal last fall.
Q: What was your first interaction with the One Initiative?
WM: My first interaction with the One Initiative was my second week at England Logistics, when my office had a fundraiser breakfast. This went well enough that it was repeated a few more times. Of course, each week during our banner meeting we can see the impact we are making in helping EL feed children.
Q: Why do you feel the One Initiative is important?
WM: Childhood is the most important time for physical and mental development. Lack of proper nutrition will hold a person back, negatively impacting their life to come. At England Logistics, our focus on fighting childhood hunger helps to combat these issues.
Q: Please share your favorite experience that you had while volunteering with the One Initiative.
WM: Last year, we held a can good drive, where the office came together to donate food. There was a contest to use the donated items to create a scene or picture. Our team was overly ambitious and attempted to build a two-dimensional picture of Super Mario. Unfortunately, our structure toppled before we finished. Everyone enjoyed the activity.
Q: What do you hope to accomplish going forward?
WM: At England Logistics, we have a culture of giving/community involvement. Our goal in Southfield is to do our part in moving the needle: One Employee, One Customer, One Community at a Time.
Q: How would you recommend that others get involved in the One Initiative?
WM: Our management supports and promotes awareness of the One Initiative. Finding and participating in opportunities is key.