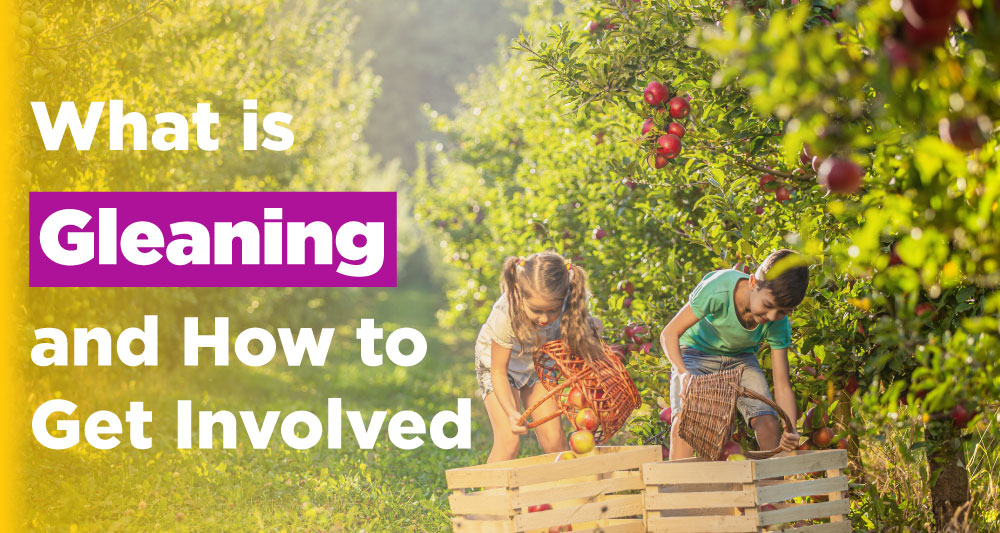 Have you ever wondered what happens to produce if it doesn't get sold? Rather than just throwing that food away, there is a practice called gleaning that helps to reduce food waste and battle food insecurity.
What is Gleaning?
Gleaning is the collection of extra crops and food from farmers, grocery stores, community gardens, and restaurants. From crops that aren't aesthetically pleasing enough for grocery stores to a surplus of fruits and vegetables leftover in fields, there are lots of opportunities to prevent food waste and provide for those experiencing food insecurity.
How Does Gleaning Fight Hunger?
Each year over a hundred billion pounds of food is wasted in the United States, which accounts for around 40% of all food. While all this food ends up in landfills, 34 million people experience food insecurity, nine million of which are children. Gleaning is one way to help reduce food waste and provide for those in need.
Gleaning can redistribute a tremendous amount of food. New Jersey Farmers Against Hunger glean an annual average of 435,000 pounds of produce as part of their food rescue program.
Gleaning is also a way to support food banks and pantries that can help distribute fresh food to your community. Some food banks organize gleaning events during harvest seasons to help recover fresh fruits and vegetables from fields.
Grocery stores are also able to participate in food recovery through gleaning by making their extra unused food available for volunteers to distribute. Some food banks like the Utah Food Bank have programs like the Grocery Rescue program, where food can be collected in partnership with local grocery stores and then quickly given out to those that need it.
How Can I Get Involved?
The best way to get involved is to reach out to gleaning and local food recovery organizations near you. This map, managed by the Center for Agriculture and Food Systems, can help you find opportunities in your area. You can also use the Food Rescue Locator to find locations to drop off your own unused food.
The One Initiative unites C.R England and England Logistics in the fight to end childhood hunger. Learn more about work of the One Initiative at oneagainstchildhoodhunger.com.