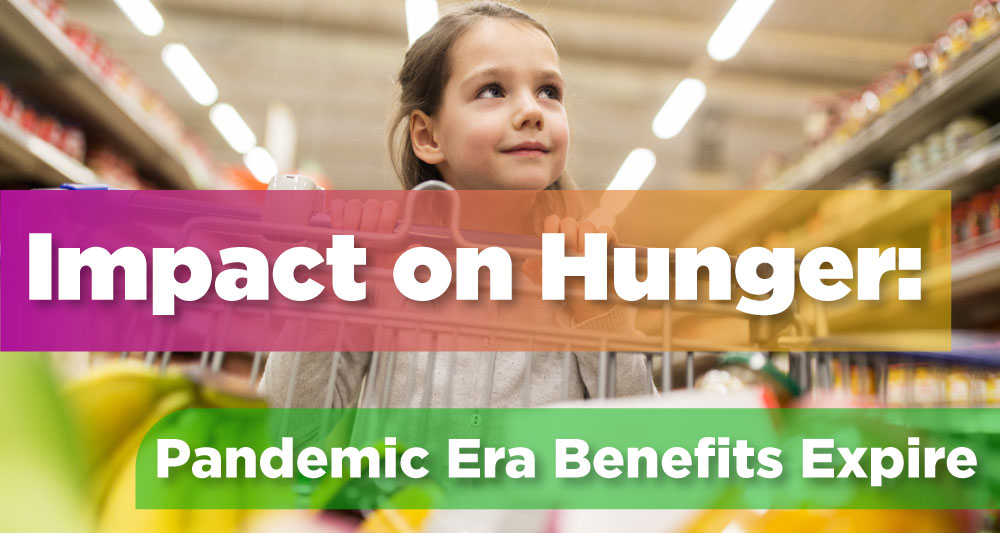 For parents struggling to put food on the table for their children, benefits, and assistance of any kind can be crucial to helping provide nutritious meals. Pandemic-era benefits that helped to keep kids fed are now expiring. This will continue to substantially impact hunger levels in the United States as families stretch their budgets thin to provide more meals for children who are now out of school for the summer.
What Benefits Are Ending?
During the height of the COVID-19 pandemic, the federal government allowed states to add an emergency allotment payment to benefits received by the Supplemental Nutrition Assistance Program (SNAP). This extra money each month significantly increased the buying power of more than 41 million Americans. The emergency allotment added to SNAP benefits ended on March 1, 2023, causing an average monthly reduction of $250 or more for families.
Impact on Childhood Hunger
As the benefits provided to food-insecure families by SNAP decrease, childhood hunger, and food insecurity will increase. Nearly half of all SNAP recipients are children, and these benefits helped to reduce child poverty by 14% and prevent food insecurity for millions of Americans. As food prices rise due to inflation, every cent counts when it comes to keeping food on the table. Nutritionally important foods like eggs and fresh produce have risen substantially in price since this time last year. With seasonal pressure hitting families as children take a break from school, there may also be a break in meals. In an already difficult time, the pandemic-era benefits will be sorely missed.
Impact on Food Banks
As pressure increases for parents to find food for their kids, the pressure on food banks will also increase. Extra SNAP benefits helped many food banks stay afloat during the pandemic, but now many are straining under another spike. Inflation, supply chain disruptions, fewer donations, and in some cases, not enough volunteers are overwhelming factors for food banks. While organizations working to provide relief are doing the best they can, extra help will be needed as the need for food increases.
What Can I Do to Help?
One of the most effective ways to fight childhood hunger in your community is to donate your time, money, or food to local food banks and summer hunger programs for kids. Providing relief for these organizations directly impacts their ability to serve food-insecure children. Additionally, if you know families looking for extra support, helping them find and access resources is a great way to make a difference.
The One Initiative unites C.R England and England Logistics in the fight to end childhood hunger. Learn more about work of the One Initiative at oneagainstchildhoodhunger.com.