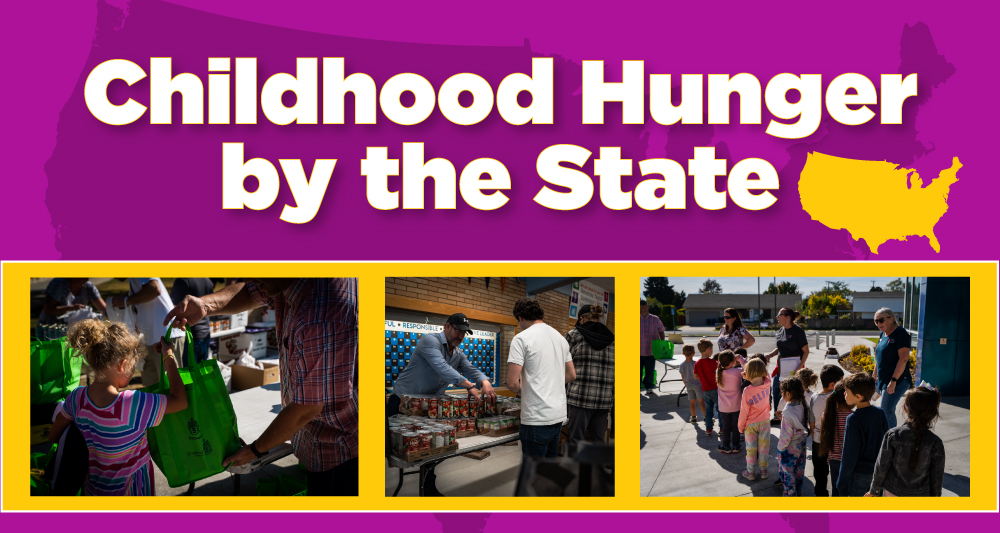 Across the country, nearly 11 million children do not have access to the food they need. This can be detrimental to their health and their education as they grow up. Although childhood hunger is a nationwide problem, not all states are experiencing the same volume of hungry kids. In fact, there is a 14.3% difference between the state with the lowest number of children facing food insecurity and the state with the highest number.
What are the Hungriest States?
According to the Children's Defense Fund, in 2017, the state with the most hungry children in proportion to its population was New Mexico, with 118,030 children living in food-insecure households. That makes up a total of 24.1% of children in the state. Just behind New Mexico is Arkansas, with a food insecurity rate of 23.6%, and Louisiana, at 23%.
On the other end of the spectrum, North Dakota has the fewest children living in food-insecure households at 9.8%. Close behind is Massachusetts, with 11.7%, and New Hampshire, with 12.3%.
Why Does Hunger Vary From State to State?
There are several reasons for the difference in food insecurity across state lines. Access to federal nutrition programs such as the supplemental nutrition assistance program (SNAP) varies based on state. Policies at the state level to fight hunger also contribute to the difference. Infrastructure that allows low-income families to get to and from food banks or community resources is another factor that impacts childhood hunger from state to state.
How Can I Fight Childhood Hunger in my State?
Although the volume of hungry kids varies from state to state, the ways to fight childhood hunger are similar nationwide. Supporting local efforts to help fight childhood hunger is the best way to help your community. Food banks are always looking for volunteers, donations, and an increased awareness of their needs. Find a local food bank with this tool and consider offering your time, talents, or a monetary donation.
In addition to supporting food banks, other volunteer opportunities may be available in your area. Caring for a community garden or organizing/participating in a food drive can also help you lower the rate of childhood food insecurity in your state. Supporting after-school and summer meal programs, as well as raising awareness about how to benefit from them, is another excellent way to help your community.
Thousands of children in each state are experiencing food insecurity. Although the percentage of hungry children is different based on location, efforts to end hunger should be undertaken with the same enthusiasm nationwide.
###
The One Initiative unites C.R England and England Logistics in the fight to end childhood hunger. Learn more about work of the One Initiative at oneagainstchildhoodhunger.com.