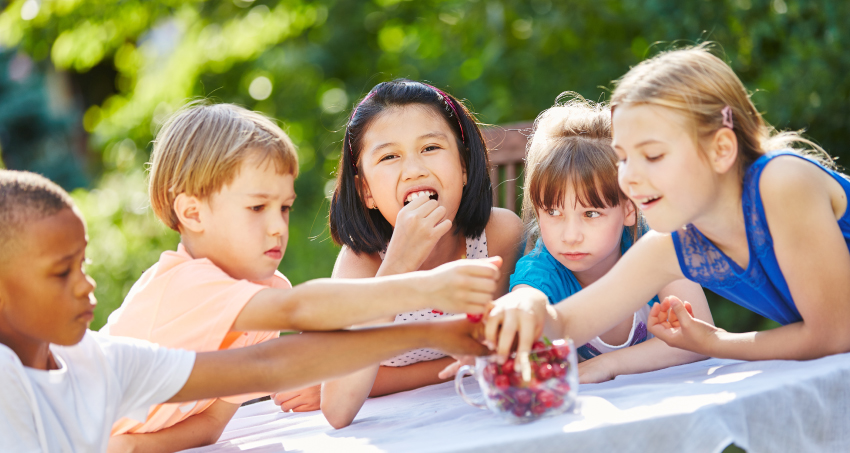 On May 28, 2019, people across the globe are invited to participate in World Hunger Day by helping those in need. This worldwide initiative sponsored by The Hunger Project highlights the needs of individuals battling hunger and celebrates the opportunities available for others to serve. The theme for this year's World Hunger Day is sustainability. Sustainability ensures that those facing hunger are not only helped, but are offered long-term solutions.
When the One Initiative was founded in 2018, it was clear that a consistent effort had to be made in order achieve the goal of overcoming childhood hunger. This goal also required connections to sustainable organizations to ensure efforts were maintained. Partnerships with food banks across the nation were immediately established to achieve this. World Hunger Day is a special opportunity to engage people everywhere in making a difference. To celebrate this cause, here are three sustainable solutions for childhood hunger through the One Initiative. After all, what better way to ensure a sustainable future than to set today's children up for success?
Donate Time
Food banks throughout the community work to end hunger by spreading the wealth. Volunteers that choose to donate their time at food banks are usually invited to sort food donations, serve at local schools, deliver care packages, and other activities that ensure food is distributed to those in need. Organizations such as the Utah Food Bank have established strategic methods for distributing food to children in need. Through programs such as the Mobile School Pantry, Kids Café and the BackPack Program, the Utah Food Bank provides various opportunities for volunteers to donate their time and make a difference on their schedule. To find out how you can get involved with one of the food banks partnered with the One Initiative, visit www.oneagainstchildhoodhunger.com/how-it-works.
Donate Food
Without proper nutrition, children face long-term physical, mental and social impairments. The One Initiative recognizes how crucial a healthy meal is to a successful future and consistently works with partnered food banks to donate nutritious meals. C.R. England and England Logistics employees participate in food drives throughout the year, collecting food from an approved list of items. Whether you choose to make a solo effort or rally your team together, food drives are a great way for you to contribute to the fight against childhood hunger. Next time you see a great sale at the grocery store, consider picking up a little extra for your local food bank.
Donate Money
Supporting the sustainable efforts of food banks can be quick and easy with monetary donations. Each food bank that has partnered with the One Initiative ensures that contributions go directly to a healthy meal for a child in need. Any amount makes a difference in the fight against childhood hunger. If you would like to donate to one of the One Initiative's partnered food banks, please visit www.oneagainstchildhoodhunger.com/donate.
Sustainability truly is the answer to ending childhood hunger. Whether you choose to donate time, food or money, we can all empower those that face hunger by serving them. To find out how you can join the One Initiative in the fight against childhood hunger, visit www.oneagainstchildhoodhunger.com.